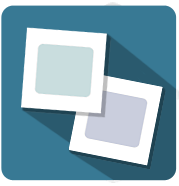 Photo Restoration & Archiving
Using the latest technology in digital photography, we can scan and save your old photos and slides from further loss by digitizing them and even restoring the original image. Afterwards we have archival quality printing available for recreating the photos and enlarging them for more enjoyment and sharing.
---
Restore those old, cherished photographs. Our restoration process can repair faded colors, torn or scratched blemishes, and stained or discolored areas.
By either scanning or photographing, we can archive documents, photographs, or artwork. Additional services such as restoration or text can be added to the digital files.
Our scanning process starts with careful handling of your slides, photos or documents. We achieve the highest resolution possible so enlarged reprints are possible. In case of photo restoration we use manual techniques to eliminate scratches and dust. Automatic functions "just don't cut it" - We put personal attention into every scan.
We will archive your files by your choice of CD, DVD, Flash Cards, Jump Drives, or Computer Hard Drive.
---