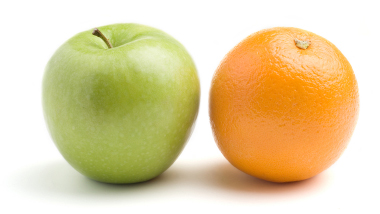 Website design knowledge is based on hosting considerations, URL registration, Doman Rights, HTML coding, designing principles, digital image preparation, information architecture, SEO considerations, and on-going site management.
A web design company can complete all of these tasks or just a few depending on your level of need. The respective pricing packages also will reflect those services you request. Below are a few examples of services and pricing of the web industry.
Free Sites vs Paid Self-Design Sites
Free sites offer a fast way to get your information on the web but limits your control and options available. Many do not give you a dedicated URL, such as www.mycompany.com but instead gives you yahoo.com/mycompany, and their advertising banners may interrupt your articles. Also migrating your site later may not be an option if you want to preserve your layout or information. Customer support is often non-existent with free sites.

Paid Self-Design sites may begin with eliminating advertising and offering dedicated URLs. Templates and "drag & drop" editors are often the method of designing these site. Your level of design knowledge is important in creating your website. Customer support may provide limited assistance about technical questions or backup solutions.
Web Designer Flat rate fee vs Subscription Contract
Flat rate fees are based on preparing the general design of your site along with various other services to launch your website. Afterwards annual hosting and domain renewal may be your only on-going fee. Generally prices range from $700 for a simple site to $3,000 for complex sites.

Subscription Contracts may include a bulk design fee with on-going monthly hosting charges. Many times a website editor is included so you can edit articles for yourself. Subscriptions can range from $15 to $90 per month depending on the included services. Canceling the subscription may limit your rights to your website design and information migration.
Design Fees and Hosting Fees
Design fees are usually a cost associated with Flat rate pricing. Depending on the level of design and the type of interactivity or multimedia elements you need will impact the price.

Hosting fees are either paid to your web design company or directly to a hosting company depending on your arrangement. Monthly hosting fees range from $7 to $30.

Self-management vs Contract Services
One key consideration is how much knowledge and time do you want to invest designing and managing your site. Self-managed site allows you to create new articles instantly but require time to learn the web design & visual design skills. On the other hand a subscription or contracted designer may require additional time to correspond and upload your requested information.

Security settings and backup maintenance are important tasks associated with websites. Self-managed sites put this task in your hands while a contract or subscription service may handle this for you.
Here at Digital Blue Design, we offer a flexible pricing plan custom tailored to your needs. Once your website is complete we empower you to upload your own updates. We are pleased to offer hourly consulting time whenever you have changes or upgrade requests.