Digital Blue's philosophy about web design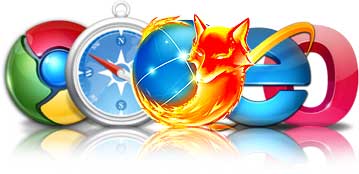 We provide beautiful and functional websites that minimizes costs and publishing time.
We develop websites that combine the best combination of robust functionality, self management, and lower costs.
We complete your website design in a timely manner so you can move forward with your business.
We offer self managed websites that you can updates as often as you want with no additional costs. We do not own or limit your ability to control your website.
We develop your website around a customizable template system. This is a secure, low-cost, open-source solution that enable us to provide extensive website development that is scalable, flexible, and functional while still very customizable to your taste.
Our personal service and commitment ensures that you are informed, comfortable, and satisfied every step of the way during the design process.